THE PILLOW
Reason
After a storm of chaotic transformations in the universe 2.0. We see the urge to focus on all our mindful awakening within self-caring rituals that celebrate moments of stillness – the breathing and receiving.
This is the Pillow that sorts out your thoughts.
Edition One
This is the drop of ECHO ECHO's Edition One – our first, and limited edition of 40 meditation pillows. Sourced, designed and handmade in Switzerland. With the intention to find their sanctuary homes around the globe.
Circular Process


Deriving from design- and fashion- industry we strive to consciously enter the post-consumeristic era in which we reconsider circular product lifecycles and collaborations with deeper meanings for human mental health.
JAKOB SCHLÄPFER - Edition one is made out of fabric designed by Swiss luxury fabric manufacturer Jakob Schläpfer. Unique fabric designs for for Couturiers, Architects and Fabric Lovers for over 100 years. ECHO ECHO uses their scarce deadstock haute couture fabric. Reduces Storage or waste, while repurposing use by new designs that serve as a stage for a healthier daily life.
TRINAMO – The social company Trinamo in Aarau, Switzerland, enables mentally impaired people a long-term integration and reintegration into the labor market and society. Over the last few months, the meditation cushions were sewn by the employees of Trinamo.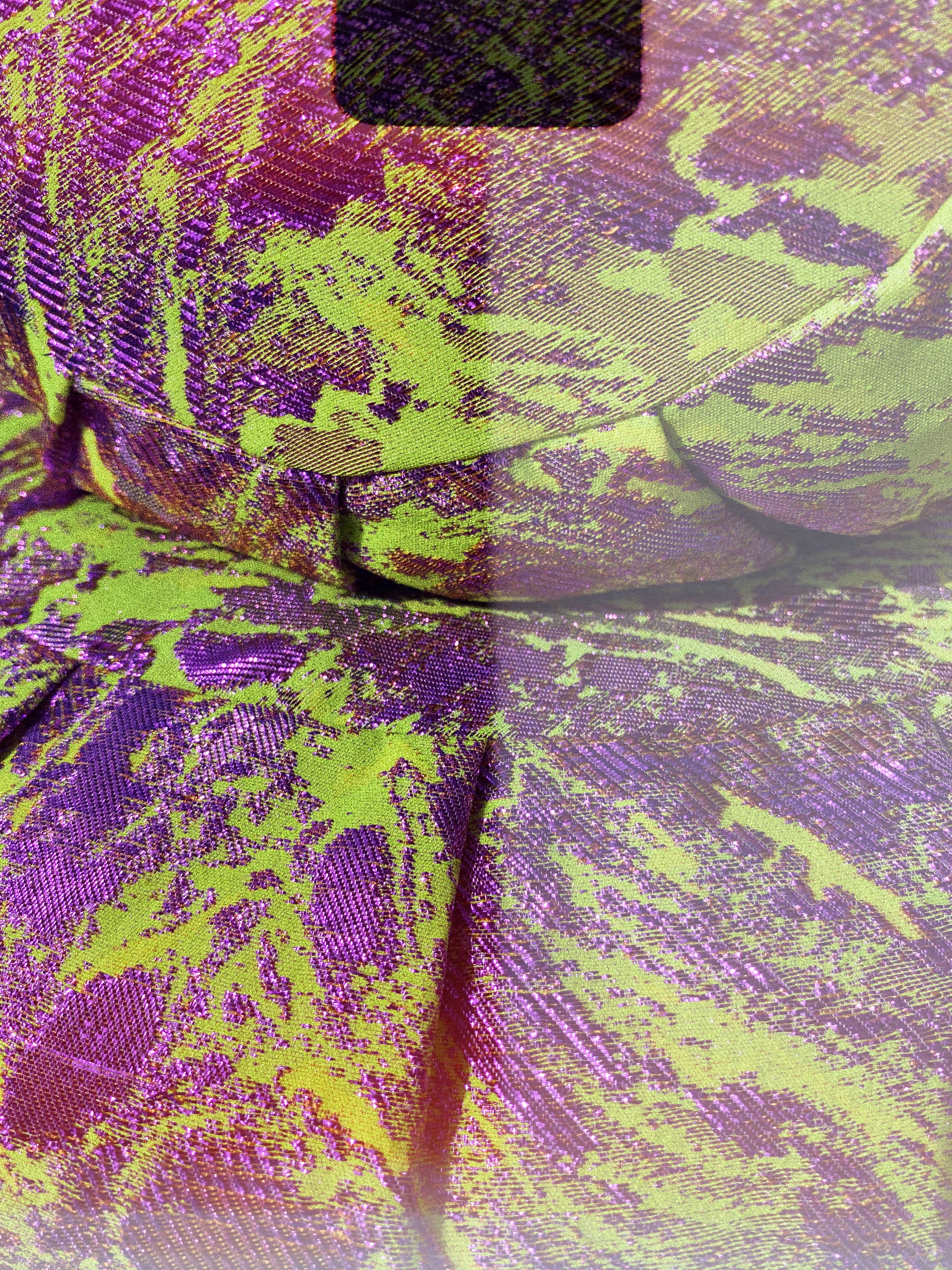 Shop it
here
.
Have a Seat


ECHO ECHO's Edition One pillow comes in two different sizes.
Find your sweet spot to temporarily zone out.
THE FABRIC (TRIPPY) - as trippy and multidimensional as life is, allows you to sit down and temporarily zone out. What often times seems messy, becomes clear and organized. A shimmer of light and hope whirls through the pattern, glittering threads are connecting the dots. Let 'trippy' guide you through the mindful journey.
THE FILLING – a natural fill of either organic millet or spelt hulls. Riddled with handpicked lavender.